Well, I've already declared my love for October. So, in keeping with that, here is my Currently - a link up with Farley at Oh Boy Fourth Grade.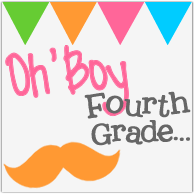 So, about Winnie the Witch. This is such a sweet story.
Winnie has this huge, witchy like black house and she keeps stepping on her black cat cause he just blends into the background. So, the rest of the story just becomes kind of an exploration in color, cat vs. house. I love it!
This is my all time favorite. Year after year, I read it around Halloween, and my kids are always so intrigued by it. It is such a great story.
Since, we are coming up on Halloween and I love this time of year and I love my followers, I wanted to share with you, part of my Halloween Centers. This is called Batty Doubles. Click on the bats to download.
Have a great weekend.